For this special occasion three legendary songwriters who have shaped a generation of music will share the stage in-the-round.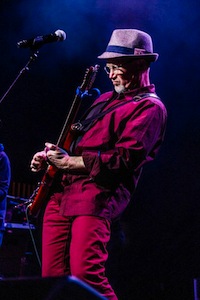 Born near Detroit, Michigan, Marshall Crenshaw began playing guitar at age ten and he received his first break playing John Lennon in the off-Broadway company of Beatlemania. In 1987, he played Buddy Holly in the Richie Valens biopic "La Bamba." While living in NYC, he recorded the single "Something's Gonna Happen" for Alan Betrock's Shake Records, which led to a deal with Warner Bros.  His debut album, Marshall Crenshaw was acclaimed as a pop masterpiece upon its release in 1982 and established him as a first-rate songwriter, singer and guitarist. The record spawned the Top 40 single "Someday, Someway," which rockabilly singer Robert Gordon covered and scored a hit with a year earlier, and other classics such as "(You're My) Favorite Waste of Time," "Whenever You're On My Mind" and "Cynical Girl."
Over the course of a career that's spanned three decades, 13 albums and hundreds of songs, Marshall Crenshaw's musical output has maintained a consistent fidelity to the qualities of melody, craftsmanship and passion, and his efforts have been rewarded with the devotion of a broad and remarkably loyal fan base.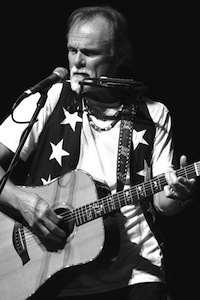 Warm as summer sunshine, real as the truth, intimate as a long overdue visit between old friends … such is a Jonathan Edwards concert.  Four decades into a stellar career of uncompromising musical integrity, the man simply delivers, night after night – songs of passion, songs of insight, songs of humor, all rendered in that pure and powerful tenor which, like fine wine, has only grown sweeter with age.
This is one veteran performer who is neither grizzled nor nostalgic.  These days Jonathan is likely to be found on the road. I've been…doing what I do best, which is playing live in front of people. I've been concentrating on that and loving it," he says.
An artist who measures his success by his ability to attract and take good care of an audience for four decades, Jonathan maintains that it is the feedback he receives after his shows that keeps him going.  "It is really gratifying to hear [someone say], 'Your stuff has meant a lot to me over the years.'"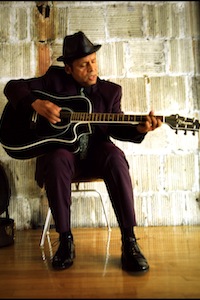 Forty years into his storied career, Garland Jeffreys is enjoying the kind of creative second wind most artists can only hope for the first time around, earning a swarm of critical accolades and experiencing his most prolific stretch in decades. 'Truth Serum,' his second album in two years, is a cri de cœur, a stripped-down tone poem from an artist taking his rightful and hard-earned place in the musical pantheon.
More than a dozen years had passed without an American album from Jeffreys when he came roaring back into the spotlight with 2011's 'The King of In Between.' Hailed by NPR as "as good a classic roots rock record as you're going to hear from anybody," the record—which featured an appearance by old pal Lou Reed—earned raves from The New Yorker to USA Today and led to a performance on Letterman, as well as appearances onstage with everyone from Bruce Springsteen to Levon Helm. The experience fueled a creative revitalization for the rocker, whose ebullient, late-stage creative energy colors every note of 'Truth Serum.'
"The record is a kind of Rorschach, the boiled down essence of where I am today at seventy," says Jeffreys. Sung with the most relaxed, assured delivery of his career, the lyrics express a seasoned, hard-won acceptance balanced with an unflagging sense of optimism, while the music merges blues, rock, reggae, and folk into an infectious concoction distinctly his own.
7pm doors | 8pm show | $40 adv. | $45 day of